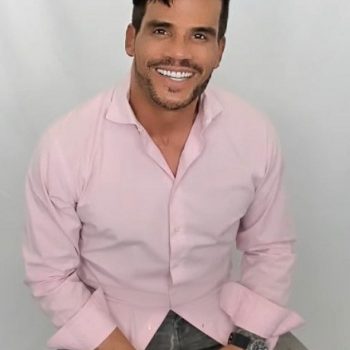 Mike Molina
Sr. Loan Officer Bay Area Manager
NMLS#: 230545
CA-DOC# 230545
Toll Free Mobile: (877) 375-1921
Bay Area Mobile: (510) 629-5626
LA Area Mobile: (310) 361-0772
Utah Mobile: (801) 598-1208
Direct eFax: (888) 286-4009
Email: Mike@TheMolinaGroup.Guru
Hello, welcome to my page.
Nineteen years ago I entered the mortgage industry because I couldn't find anyone competent enough to do the loans for the investment properties I was purchasing. My own experience as a home buyer has given me the perspective I need to understand the anxiety associated with the home loan process and I am committed to making every transaction an enjoyable, positive experience.
Over the years, I have seen all the many changes to my industry and have had to constantly keep current on programs, guidelines and technology in order to offer my clients the very best in options, rates and customer service. I have been the recipient of many awards for both production volume and for quality of work from the Federal Housing Administration, the investors I have sold loans to, and the companies for whom I have worked. My business is 100% referral based. In fact, if you are reading this, then it is likely that you too have been personally referred to me by a Realtor, CPA, attorney, financial planner or a satisfied client. I look at each mortgage transaction as an opportunity to create a raving fan client for life. This is not just another loan to me, it is the start of a professional relationship that I hope will last years and generate many referrals because of how happy and satisfied you will be.
Thank you for taking the time to visit me here. I look forward to working with you.
~ Michael Molina
All-in-One Solution
Our Loan Process...